Dr. Sam Bennett (B.Clin.Sc., M.H.Sc. Osteopathy)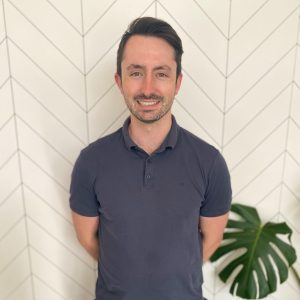 Dr Sam Bennett graduated from Victoria University with a Bachelor of Science (Clinical Science) and a Master of Health Science (Osteopathy) he works out of Alpha Sports Medicine in Newport, Melbourne.
Sam grew up in Mansfield, in High Country Victoria spending his time playing a variety of sports. Through many sporting injuries as a teenager and a desire to understand his own body, Sam was drawn to Osteopathy.
Sam has a keen interest in post-operative management for lower back surgery. In 2015, Sam underwent a lower back operation, and completed a self guided rehabilitation program. He has since returned to playing football, cricket and even Skiing. This experience gave Sam a unique perspective as both a patient and practitioner and a deep understanding to assist his patients with their post-operative goals. 
When Sam is not in the clinic you'll find him playing football and cricket, playing guitar in a band, riding his motorcycle and barracking for the mighty Bombers!
Sam services the Newport, Altona North, Yarraville and Williamstown community from Alpha Sports Medicine on Blackshaws Road.