2020 is a year of new beginnings! And along with a brand new Alpha Sports Medicine & Osteopathy clinic opening in Newport, we're offering NEW services! Let us introduce you to Kickboxing 101, Kickboxing lessons with Dr. Matt (Osteopath and Kickboxing extraordinaire).
In addition to being a qualified Osteopath and personal trainer, Matt has trained in martial arts for almost 20 years.  He began in karate achieving his black belt and then moved to teaching karate for several years. He found new interests in Muay Thai, boxing and Brazilian jiu jitsu. It was then that Matt found a love for kickboxing where he trained at highly regarded martial art gyms in Melbourne (Renegade MMA and Hangar 4) under the guidance of MMA national champions and UFC fighters.
What is Kickboxing?
Kickboxing is a striking sport that teaches people how to use their hands and feet to attack and defend. Kickboxing improves your cardio health and strength, while it also produces skills for self-defence. Matt's one-on-one sessions also merge several Muay Thai techniques. This means that in addition to punching and kicking, he will also teach trainees to integrate knees, elbows and grappling.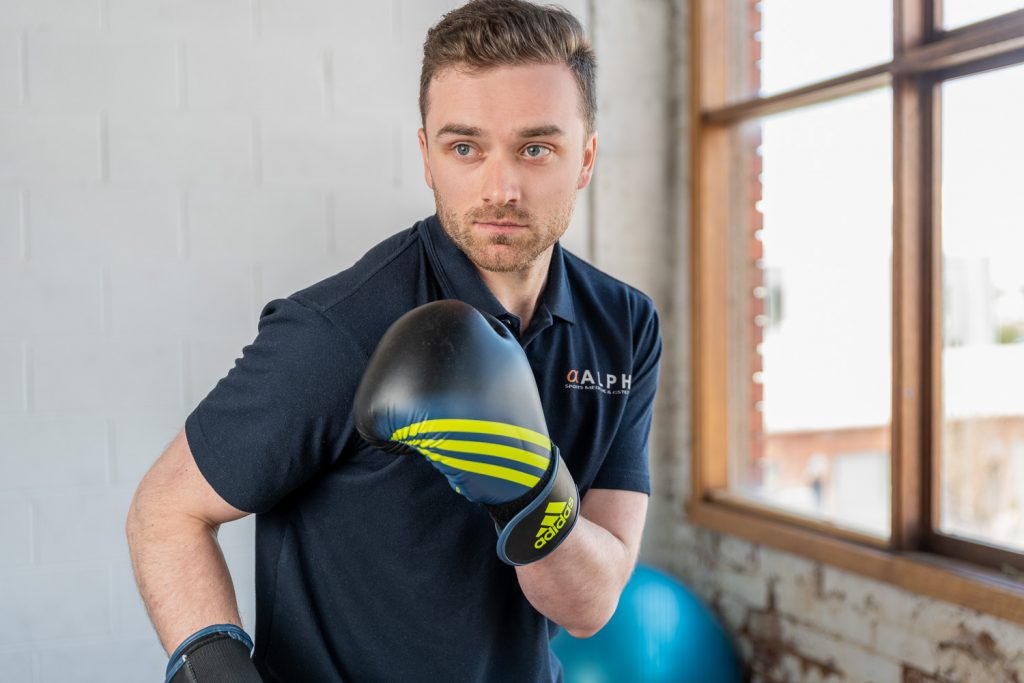 So why choose Kickboxing?
Many fitness goals come and go for the same reason, the lack of fun. Exercise should be challenging, engaging and most of all fun! Kickboxing is fun, energetic, an amazing confidence builder! It is a skill that can be learned, developed and progressed. It can also be a great method for managing stress as well as providing a full body workout!
Dr. Matt customises his sessions to meet your goals whether you want to focus on self-defence, technique, or a cardio workout. If you want to be a boxer, a kicker, a grappler or something in-between, Matt can help you achieve what you desire! Because he is also an Osteopath, Matt can incorporate injury management and rehabilitation into your program to prevent risk of injury, address current injuries and help you build confidence in your movement.
Kickboxing training is appropriate for all ages and fitness levels so if you want to kick-start your fitness goals, contact us now!